Commerical Accounts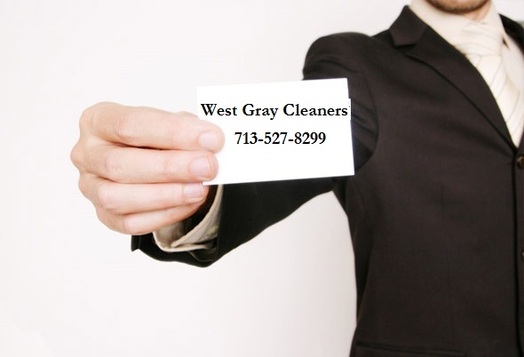 At West Gray Cleaners we understand the importance of taking care of your business and customers, and we are here to take care of your landry.
Commerical Service Include:

~Tote Laundry Bags
~No Contracts
~Implement Special Instructions & Requirements
Let West Gray Cleaners work for you and show you our abilities.

We are open to all types of businesses, but not limited to:

~Barber Shops
~Beauty Salons
~Chiropractors
~Colleges And Universities
~Convenient Stores Country Clubs
~Doctor/Dentist Offices
~Food Services
~Health Clubs
~Hotels And Motels
~Massage Therapists
~Nursing Homes
~Restaurants
Call to schedule a pickup at 713-527-8299 or submit a form on our
page
.
---